Project: Hope kindergardens Mafraq and Karak
Approach: Relief
Donor: VHI
Partner: Manshia Bani Hassan
and Branches of Mercy
Budget: 93,231 EUR
Beneficiaries: 122
Duration: 2022
Kindergarden presents an opportunity to intervene and help children get a head start that increases their chances of staying in school and achieving the same educational success as Jordanian children. In addition, transgenerational trauma passed on from parents or caregivers who experienced the violence in Syria can be addressed through play- and art-based curricula. To these ends, Vision Hope has been partnering with two Jordanian NGOs to implement two Hope Kindergardens in the north and south of Jordan. In 2022, 179 children improved their well-being and educational prospects by attending the Hope Kindergardens.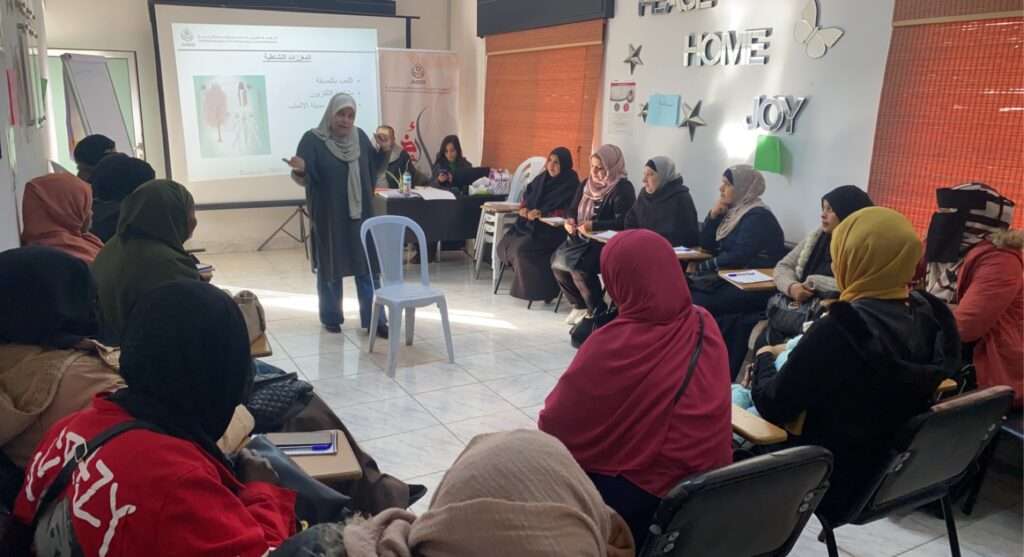 Project: Educational Integration for minority refugees
Approach: Development
Donor: BMZ
Partner: Arab Renaissance for
Democracy and Development
Budget: 444,444 EUR
Beneficiaries: 4,065
Duration: 2022-2024
Refugees from Sudan, Somalia, and Yemen living in Jordan's capital, Amman, experience deep poverty, yet holistic education programs that involve the entire family can help parents advocate for themselves and their children. The Educational Integration project provides opportunities for children and youth to receive formal education and vocational training, as well as for parents to receive training on parenting skills that address the complex needs of refugee children and their legal rights. To improve social cohesion within communities that house large numbers of refugees, this project also targets Jordanian families living in poverty. In 2022, Vision Hope informed targeted communities of the project and selected a total of 671 beneficiaries.
Success Story
After seven years of operation, the Hope Kindergarten is now a fixture in Mafraq, an area of Jordan with a high refugee population. Jordanian and Syrian parents alike register their children at the Hope Kindergarten so they can begin gaining foundations for school, including social and emotional engagement. Mamoon was five years old and did not want to attend kindergarten because he had so much difficulty interacting with other children and adults. Yet his teacher at the Hope Kindergarten, through regular encouragement, helped build his confidence so that he now plays with his friends and dreams of becoming a doctor.