Vision Hope International e.V.
Integrated emergency and transition assistance and sustainable development
Empowered people transform the world. This principle is the grounding belief of Vision Hope International, a Germany-based charity (NGO) whose work reaches the world's most vulnerable people and builds sustainable communities in war-torn regions.
We provide emergency aid in the MENA region (Middle East & North Africa). Vision Hope works currently in Yemen, Jordan, Lebanon and Germany. In recent years, we have succeeded in implementing a large number of projects, for example in the fight against hunger and cholera in Yemen, in caring for newborn children in Syria, in supporting refugees in Jordan or in providing emergency aid for children affected by the explosion in Beirut.
The focus of our work is on food security, health, education, employment and water supply.
A key principle of all our activities is sustainability. In addition to immediate aid in crises, we develop long-term cooperation and work together with local partners, especially for the implementation of our projects.
In keeping with the goal of creating sustainable development, the projects are run mostly by local individuals who are already members of the community.
Vision Hope strives to link relief and recovery with development in order to promote long-term, sustainable peace efforts.
We believe that community-oriented interventions can transform the world into one in which war no longer destroys communities and individuals.
To achieve its goals, Vision Hope, apart from private donors, relies also on the support of institutional donors, including the World Food Program (WFP), the World Health Organization (WHO), UNICEF, United Nations Office for the Coordination of Humanitarian Affairs (UN OCHA) and Germany's Federal Ministry for Economic Cooperation and Development, as well as of national and international foundations and organizations, including Tearfund UK and BILD hilft e.V. "Ein Herz für Kinder".
Do you want to do more? Do you want to actively make a difference? Get in touch with us for our volunteer positions online as well as abroad. Can't travel? If you have a computer and internet, you can support us from all over the world!
Any questions? Send us a message to jobs@vision-hope.org!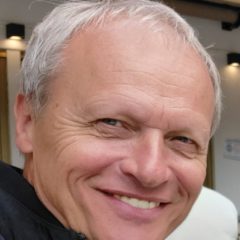 "People with perspectives change the world". This approach convinces me. Putting it into practice in countries suffering from war, bad governance or disasters, or working with refugees who find themselves in a depressing situation, commands my utmost respect. I am happy to be able to support VHI in this.
Reinhard Fuß, Volunteer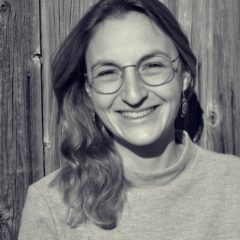 Working with people in conflict-ridden regions to create the conditions for a life without fear of violence and injustice is extremely important to me. Therefore, I am very glad to support Vision Hope with its holistic approach and thus create perspectives with and for local communities.
Sabeth Kessler, Volunteer
I am so grateful to be part of a resourceful, creative and dedicated team of volunteers, staff members and local partners who, together, strive to offer assistance to restore people's dignity.
Marine White, Social Media Volunteer