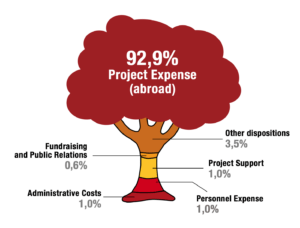 What happens to your donation?
With your donation…
We are able to apply for further funds from public donors, such as the German Federal Ministry for Economic Cooperation and Development (BMZ) or the United Nations for our projects.
For every euro donated, we can receive an additional 9 euros from public funds.
Your donation, therefore, has a tenfold effect.