Food Security and Agriculture
Project: General Food Assistance
Approach: Relief
Donor: World Food Programme
Budget: 2,240,305 EUR
Beneficiaries: 659,750
Duration: 2022
To improve food security for poor, displaced and affected families who suffer from food insecurity due to the loss of their fixed sources of income, VHI implemented, in partnership with WFP, a project to distribute monthly food aid. The project covered 12 districts in Hajjah governorate and 8 districts in Al Hodeida governorate. Each targeted family received a food basket or cash vouchers consisting of flour, vegetables, sugar, salt and cooking oil. These were handed out to the most vulnerable Yemenis – particulariy those with children or female dependants – who are suffering from an acute crisis of food insecurity. The beneficiary families were selected according to the standards approved by the WFP, and the project's goal was achieved by providing the beneficiaries with the services.
General food distribution GFD: The projects team distributes food to families on a monthly basis using 180 food distribution points in 10 districts within the governorate Hajjah and Al Hudaydah.
Commodity Vouchers through Trader's Network (CVTN): Vouchers for food rations are distributed through 28 Voucher Distribution Points (VFDs) in two districts of Hajjah, so that beneficiaries can exchange vouchers for rations.
One-Off distribution of food assistance: Through this mechanism, VHI responds to displaced families and families stricken by disasters and floods by distributing a one-time food basket before the affected are placed withtin the GFD care. In 2022, 101,021 families gained food security by distributing food baskets and cash vouchers.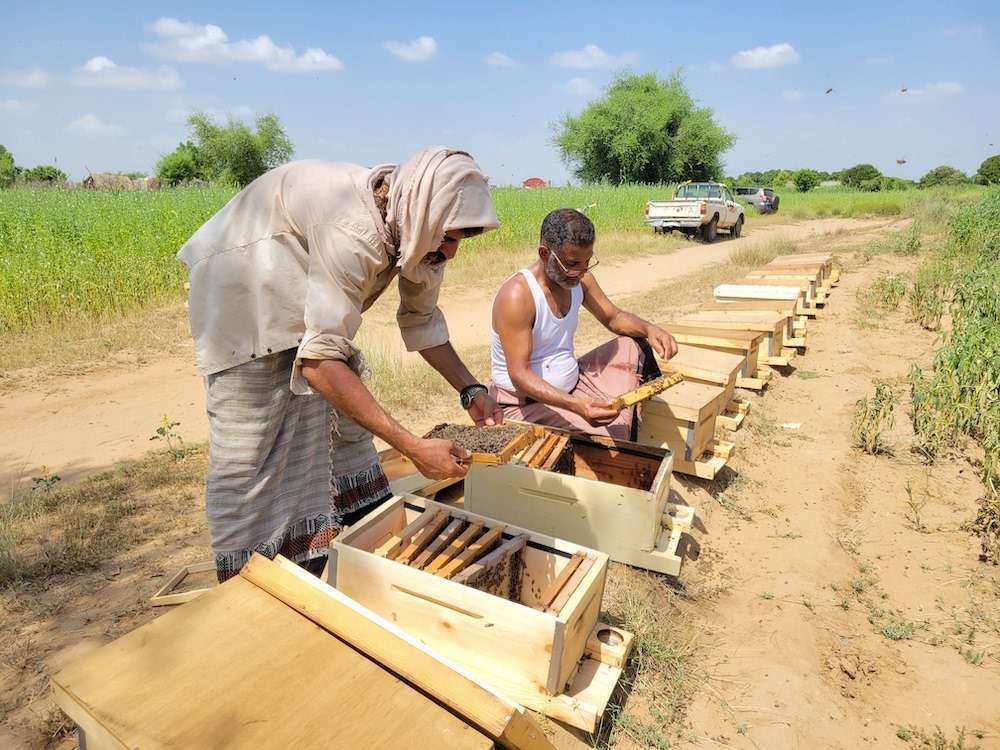 657,208 of individuals benefiting from food assistance (51% women)
79,580 of households benefiting from food per month via distribution points
14,610 of households benefiting from food per month via vouchers
6,831 IDP Households received one-time food rations
48,651 MT of food commodities distributed to the beneficiary families
Project: Food Security and Agriculture
Approach: Development
Donor: BMZ
Partner: SSFD (Hajjah Governorate), NFDHR (Al-Hudaydah Governorate)
Budget: 4,000,000 EUR
Beneficiaries: 32,972
Duration: 2017-2023
The desolation that the war has caused to Yemen's food networks is countrywide and systemic. Therefore, the project aimed to empower local communities to produce food and create sustainable and lasting change in the Hajjah governorate (Mabiyan and Bani Qais) and Al-Hodeidah (Al-Zuhrah and Al-Qanawis) districts. It targets agricultural and vulnerable families, and the project goal has been achieved by providing the project with the services below.
Agricultural livelihoods: Farmers were given seeds, farming equipment, and extension training to produce nutritious food. Animal livelihoods: Vulnerable families were provided livestock, chickens, and bees. In turn, they earn an income while providing staples such as eggs, vegetables, honey, and milk for their communities.
Local resilience: To further rebuild local resilience by building irrigation networks, constructing cisterns to collect rainwater, installing solar panels for energy, distributing water filters, and training on hygiene.
Building community and local structures: Implementation of workshops aimed at building the capacity of local stakeholders to produce agricultural development plans and training the staff of Two local NGOs on how to improve their response to needs on the ground.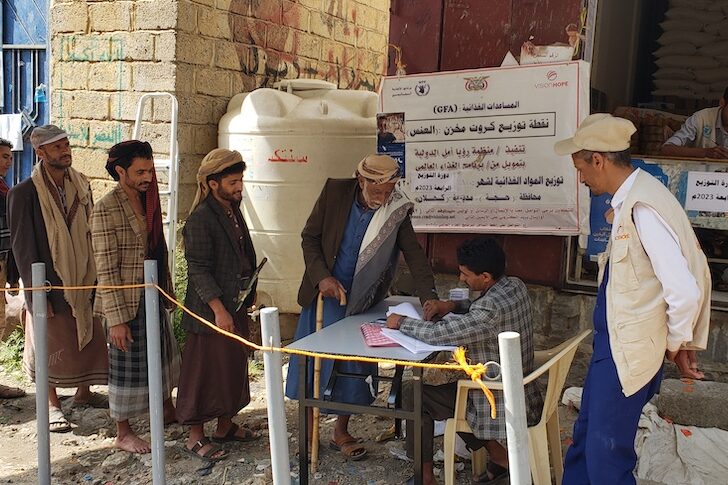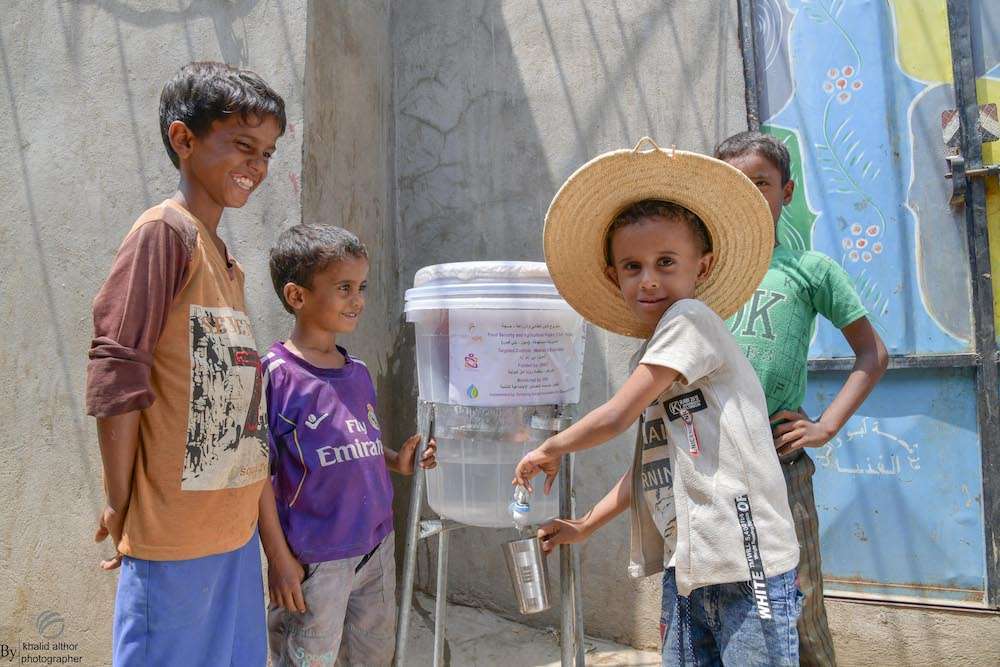 List of results from 2022
5,155 individuals benefited from the project's inputs and activities (48% women)
567 of Farmers HHs that received seeds, farming equipment, and Extension Training (14% female)
180 of vulnerable HHs that received livestock kits (3 goats per HHs with Feed)
202 of vulnerable HHs that received Poultry Keeping kits (10 hens per HHs with tools)
30 of vulnerable HHs that received Bee Keeping kits (5 sell per HHs with tools)
10 wells, Pumping Room, Water Collection Cistern, installing Solar Panels for energy, Irrigation Networks in 50 villages
837 of vulnerable HHs that received Water Filter and Stands and training in hygiene
65 of local stakeholders were trained on producing official agricultural development plans in three workshops
10 FSAC committees have been established and trained (50 member; 40% female)
10 Community Development Promoters have been Selected and trained (50% female)
Khadija is a mother struggling to nourish her five young children adequately. They especially needed milk, which was expensive and constantly in short supply. She could obtain powdered milk but was concerned that it was not healthy enough and required clean water to prepare. When the Food Security and Agriculture project staff learned about Khadija's situation, someone suggested a simple yet brilliant solution: giving her a pregnant goat. The goat produced enough milk for the children and had three kids, furthering the family's ability to attain food security.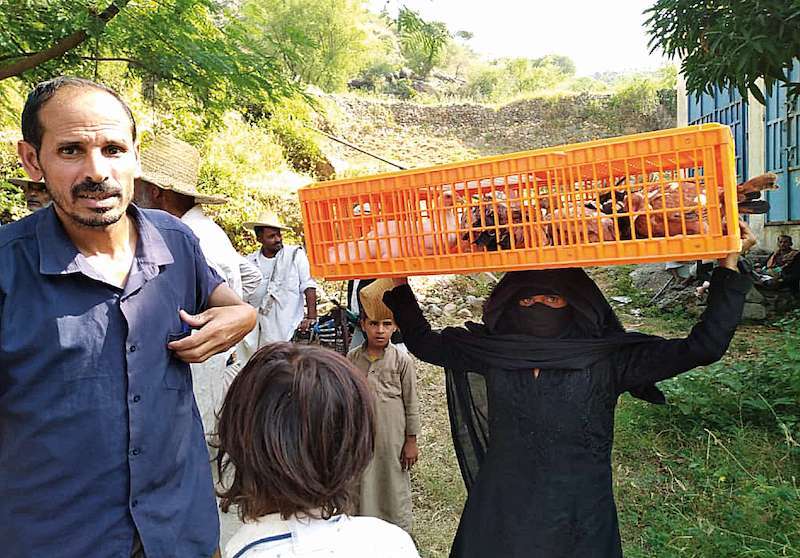 List of results from 2018 to 2022
32,972 individuals benefited from the project's inputs and activities (51% women)
2015 of Farmers HHs that received seeds, farming equipment, and Extension Training (14% female)
1,332 vulnerable HHs that received livestock kits (3 goats per HHs with Feed)
986 vulnerable HHs that received Poultry Keeping kits (10 hens per HHs with tools)
150 vulnerable HHs that received Bee Keeping kits (5 sell per HHs with tools)
50 wells, Pumping Room, Water Collection Cistern, installing Solar Panels for energy, and irrigation networks in 50 villages
3,852 vulnerable HHs that received Water filters and Stands and training in hygiene
195 local stakeholders were trained in producing official agricultural development plans in three workshops
16 of Two local NGO staff members were introduced to improve their response to needs on the ground
50 FSAC committees have been established and trained (250 member 40% female)
100 Community Development Promoters have been Selected and trained (50% female)