Project: Dental outreach – dental camp
Approach: Relief
Partner: Zarqa Baptist Church and Dental Klinik Eigenbrodt, Kreuzberg/Berlin
Budget: 2,500 EUR
Beneficiaries: 60
Duration: 2022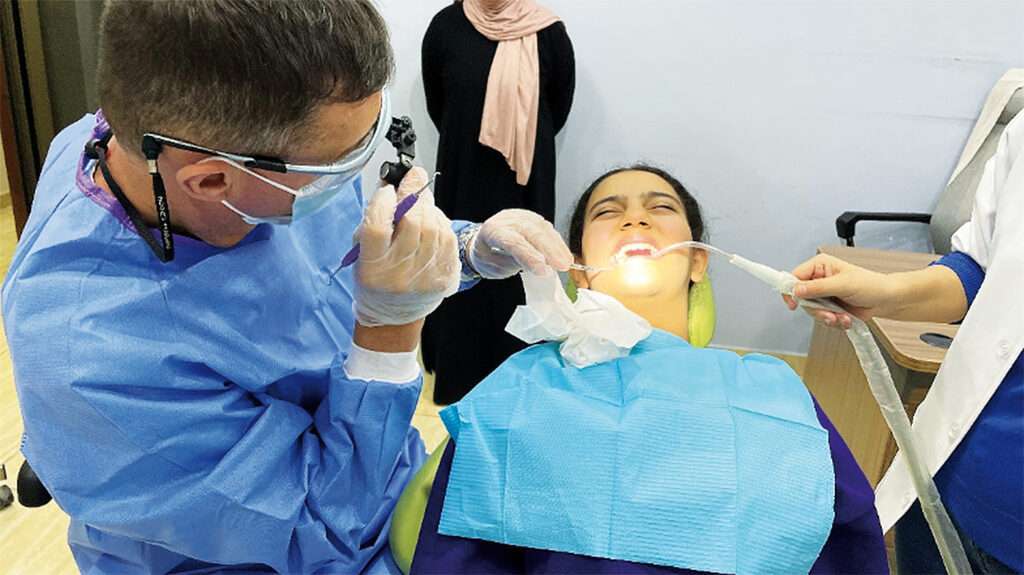 Medical care can be out of reach for many refugee families, and dental care tends to be neglected entirely. To improve the dental health of refugee children, VHI partnered with Mercy Medical Clinic, a ministry of Jordan's Zarqa Baptist Church, to bring a team of German dentists for four days of free dental care. Through this dental camp, 60 refugee children – who otherwise have no access to dental care – received cleanings, fillings, and extractions, as well as education on the importance of dental hygiene.