Earthquake Response Syria
The earthquake catastrophe in Turkey and Syria is deeply saddening.
Our partner organizations in Syria were able to take immediate action and are distributing blankets and food. The response has started, but the needs are growing. There is a lack of shelter and food, but also income opportunities have failed and there is a need for medical assistance, including psychological support.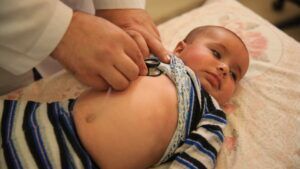 The offices of our partners suffered some damage from the earthquakes. But more importantly, all of their employees have been affected themselves, and their families have lost their belongings, some have damaged or completely lost their homes and some have even lost relatives.
Bring hope to the people in Syria by donating!
At the same time, Vision Hope continues to call for assistance for the people suffering from other ongoing crises in the world, especially for women and children in Yemen!