Children Sponsorship Program
Giving children hope with a sponsorship
With a sponsorship, we want to provide children with a safe environment in which they can grow, learn and develop their personalities. 
Every child has the right to live and develop in a safe family environment. This is not something that can be taken for granted in war-torn Yemen. Even the most basic things, such as food, drinking water, medical care as well as educational opportunities are lacking or difficult to access.
That's why we created the Vision Hope Children Sponsorship Program. The program will start with a pilot project in the children's homes in Hajjah and Al-Mahwit in Yemen.
Our goal is to create an environment for children to grow up safely, learn and develop their personalities. We follow a sustainable approach and support the development towards financial independence. Religious or ethnic affiliations play no role in the selection of children. We respect the religious and cultural traditions of the children.
The sponsorship program is based on the "Community-Based Approach". This means that we do not perceive the sponsored children in isolation, but as part of their families and communities.
In order to support the children in the best possible way, it is also necessary to invest in these networks and to strengthen sustainable structures for education, infrastructure, food security, etc.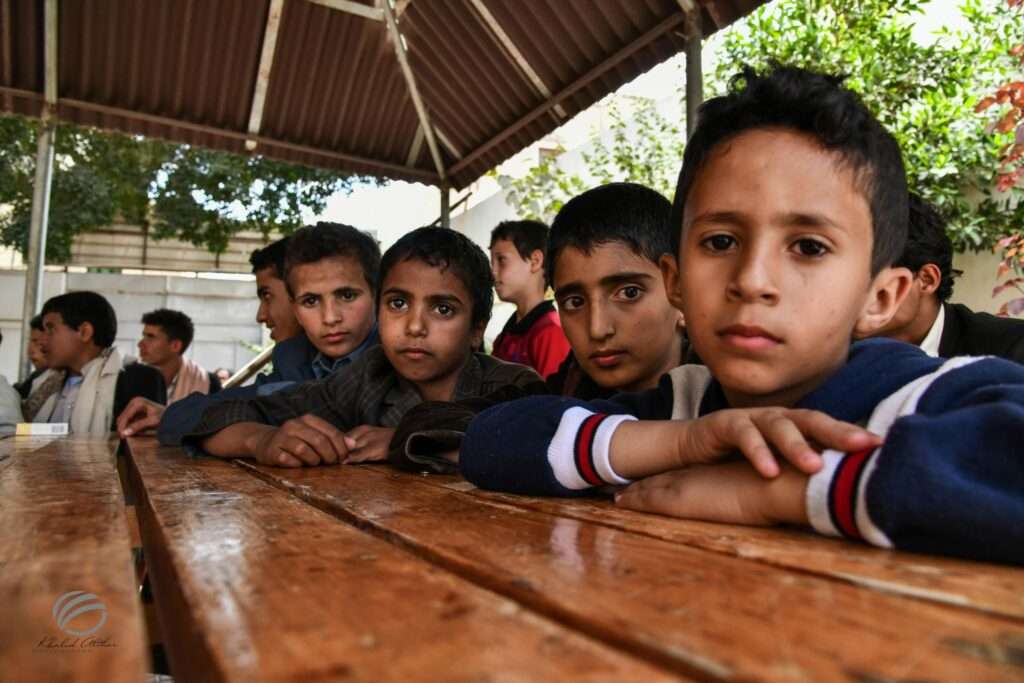 We cooperate with local organizations and are supported by official authorities in this work. This cooperation is important for effective and long-term collaboration in the interests of the children and their families.
The minimum amount for sponsorship is 30€/ month. With this amount, you enable that the sponsored child gets basic needs, such as food and drinking water for one month (not a matter of course in the current situation).
The sponsored children will be selected by VHI Germany and VHI Yemen according to their needs/emergencies.
If you would like to transfer a higher amount for your sponsored child, we will be able to use it to pay for school materials and medical check-ups.
You can choose to transfer the amount for your sponsorship monthly, quarterly, semi-annually, or annually.
You can choose from a variety of payment options for your donation. If you would like to transfer your donation differently, simply contact us.
You can terminate your sponsorship at any time – without giving any reason.
Your donation is tax-deductible. We will send you a donation receipt in February of the following year.
Interested in a Sponsorship?
If you are interested in a partnership, please send us the completed form by
mail to:
Carl-Helbing-Str. 19
79312 Emmendingen
or by e-mail to sponsorachild@vision-hope.net. Please note our privacy policy.
If you have further questions about the sponsorship program, you can send us an e-mail to the above address or simply call us at +49 7641 9676012. You can also use the Contact Form below for inquiries about the Sponsorship Program.
We will be happy to answer your questions.